First Class Special Package:
$ 53.00
1 hour private instruction
small bag with 2 different size soft balls
MELT book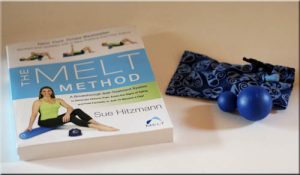 First Class Economy:
$ 40.00
1 hour private instruction
1 large soft ball
class printout to follow
Family and Friends Home Party:
$ 50.00
up to 6 participants in your home
1.5 hour group instruction with individual modifications where needed
class printout to follow
$ 28.00 optional package available for class participants with book and two soft balls, see above
---
Continuing and ongoing classes:
a) In your home: $ 30.00/ hour private + travel costs
Individual instruction for self-care depending on your specific needs. Additional family members are 50% off.
b) Available Group classes: $ 10.00 per person per hour
Group classes on Monday mornings in High Rolls, Tuesday evening in Cloudcroft, another weekday in Alamogordo! Please see SCHEDULE for times and locations.
---
Supplies:
A full Hand and Foot kit as well as rollers and large yoga mats can be purchased from me depending on availability. You will save shipping costs.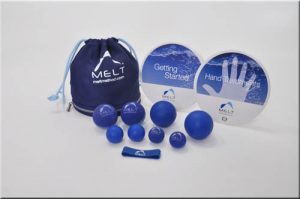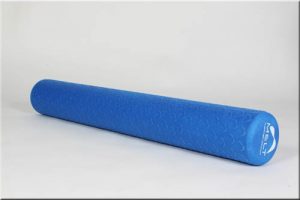 I provide all necessary supplies for group classes but you will have to purchase your own for home study.